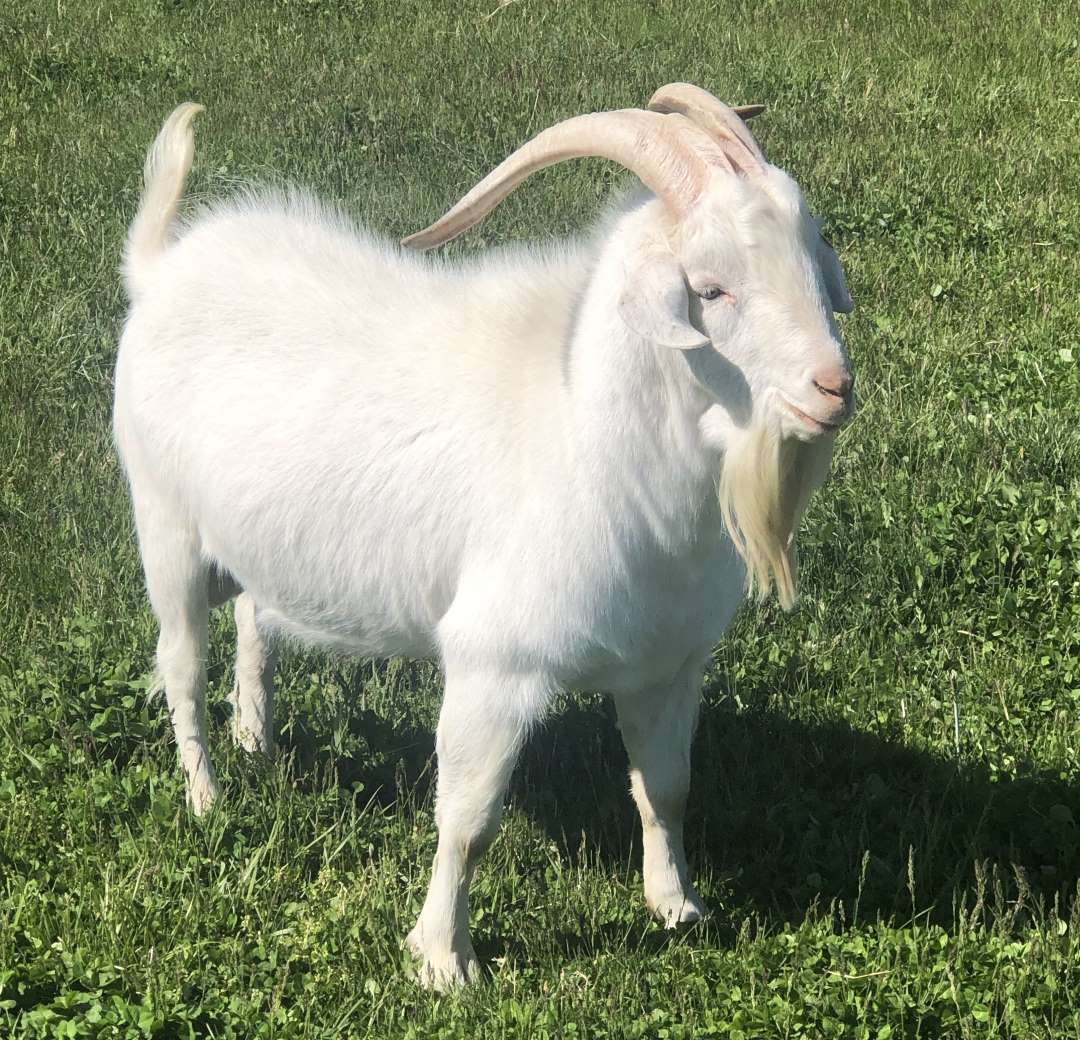 LIT Resistol's Major Deal
AKGA Registered New Zealand Kiko
Resistol's Major Deal is a solid white AKGA Registered 100% New Zealand Purebred Kiko Buck. He is sired by one of the most highly respected performance tested bucks in the Kiko breed, TBR Resistol. Major Deal was the #2 ADG buck in our 2021 on-farm performance testing program, finishing the test with an impressive 0.72 lb ADG. From top to bottom, Major Deal's pedigree is absolutely packed with performance proven best of breed bucks. READ MORE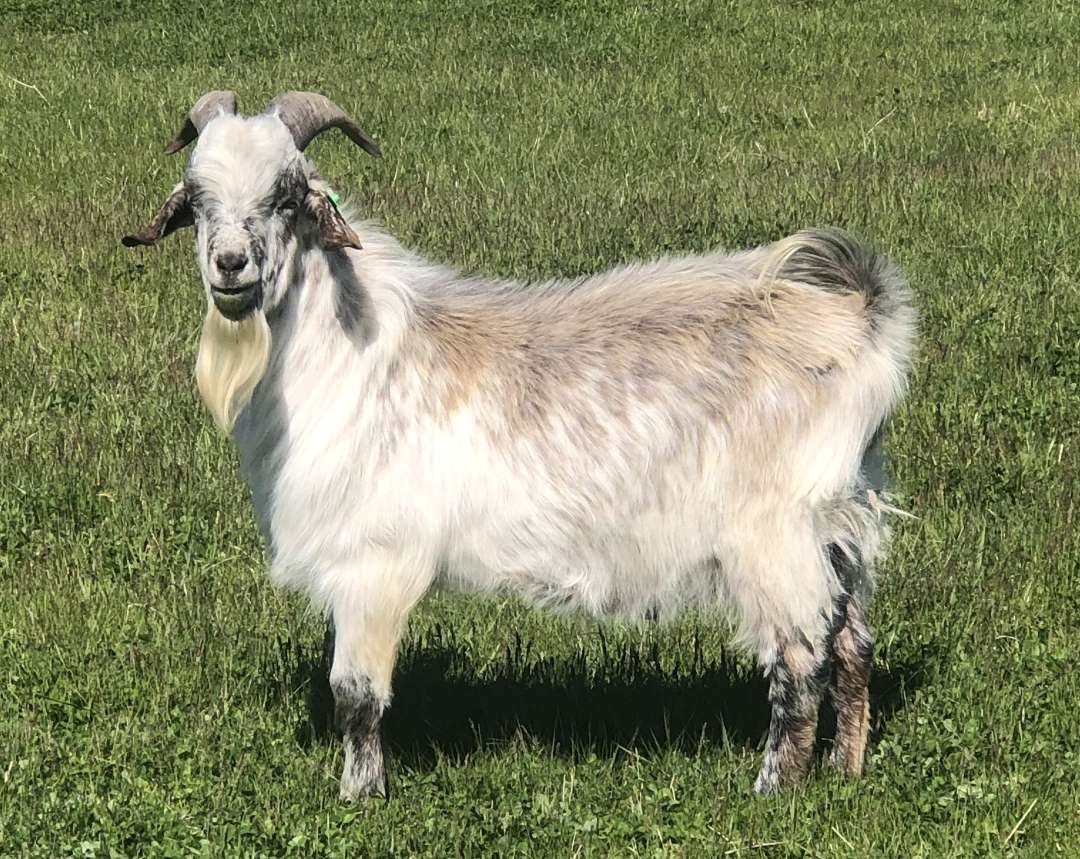 LIT Fort's Blue Defender
AKGA Registered New Zealand Kiko
LIT FORT'S BLUE DEFENDER, or simply "Defender" as we call him, is outstanding in every way. He's an AKGA registered New Zealand Purebred with fantastic body conformation and proven performance. Defender was the #1 ADG buck and #1 FEC buck in our 2021 on-farm performance testing program, finishing the test with an amazing 0.9 lb ADG and 0 fecal egg count via the industry standard McMaster testing technique. His Average Daily Gain rate was nearly 20% higher than the second place finisher! READ MORE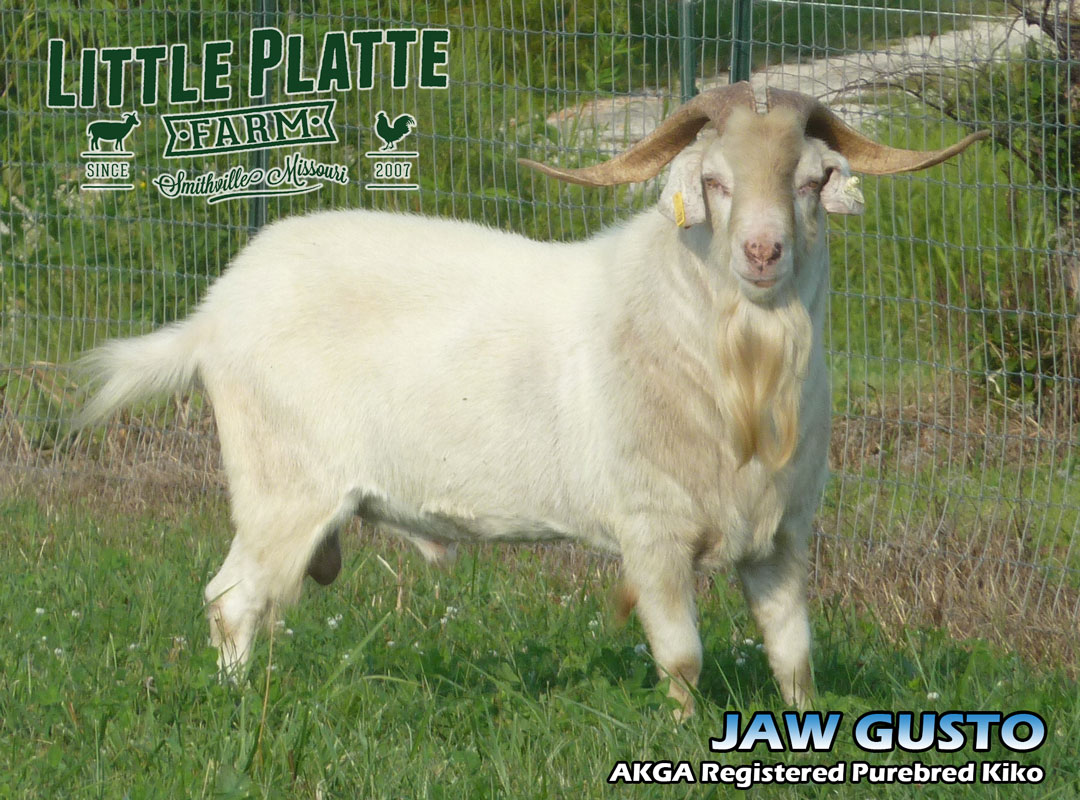 JAW Gusto
AKGA Registered Purebred Kiko
Gusto is a wide chested, solid framed buck, strongly influenced by some of the truly great early foundation bucks like BTH BETULA HILL MONEYMAKER, SPK SUNBOY WACO 139 (Lightin'), GOATEX GENERATOR, GGL GOATEX GOLIATH and others. He has proven to be a terrific doe maker here at Little Platte Farm, passing on strong maternal qualities, excellent udder structure and high parasite resistance.  He is also A/B (high/high) for Alpha s1 Casein (a milk protein believed to assist in higher growth rates of nursing kids). Gusto's great grandsire (AKR LIGHTIN'S TITAN N06) held the all-time ADG record at the Fort Valley buck test until his son (Hammer) finally broke it.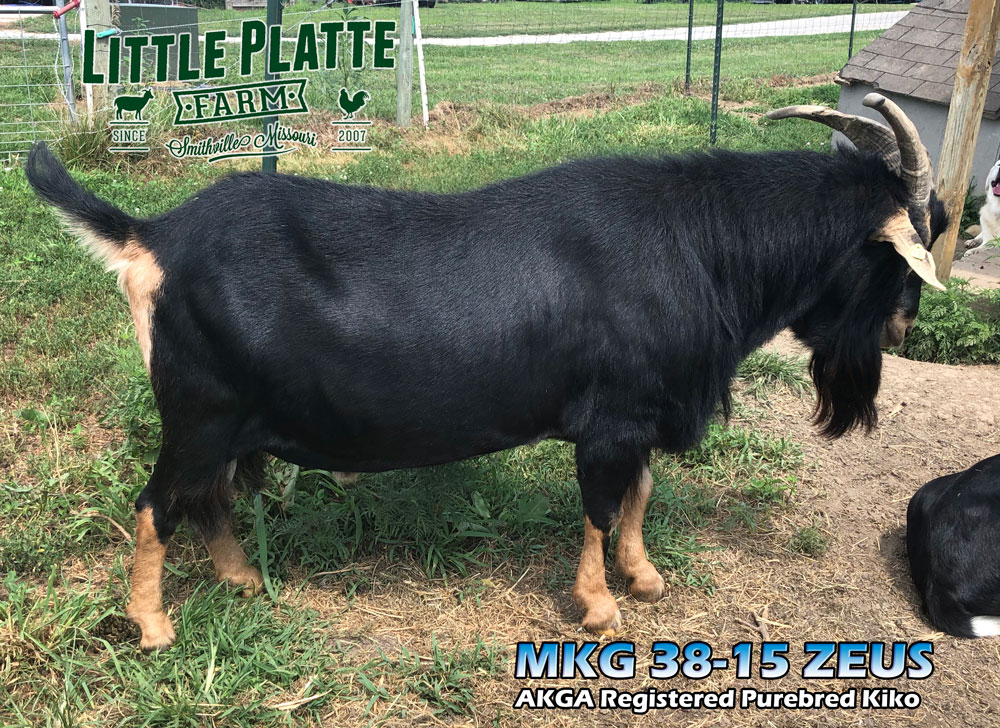 MKG 38-15 Zeus
AKGA Registered Purebred Kiko
Zeus is an extremely large framed buck. He has great length, prominent chest and ample hindquarters. He consistently adds frame, hoof quality and parasite resistance to his progeny. Zeus has built quite a reputation and has had an enormous impact on the commercial meat herds in the central United States. His buck progeny are consistently chosen by area herdsmen for outcrossing to their largely Boer and Spanish crossbred meat herds. Zeus has also sired many outstanding AKGA registered bucks that are currently being utilized in several herds to improve body conformation and add size to several lines.